The Unique Huawei
Co-Creation Show

Sephora
Kaleido Studded Kiss

Samsung
Motel Connection All Stars

Carte Blache to Francesco Vezzoli
Pompidou Paris

Wired Next Fest 2016
Milano
We do love unbelievable things.
WE IMAGINE, YOU DREAM
We like proposing something new, disruptive, never seen before. We are a freaky crew with a strong business vision: switching people's emotions on by creating the most spectacular brand events ever.
We have been working in the entertainment industry (major music labels, tv & radio networks, event agencies) for over 20 years, always stirring our audience's emotional need. This makes the difference.
Hokusai Roma
Guerrilla Campaign
OUR
KNOW-HOW,
YOUR
SUCCESS
We want to believe in unbelievable things.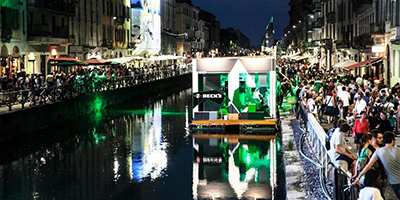 BRAND EVENTS
Brand events are our core activity. With over 20 years' experience we can rely on top professionals and artists. We manage brand events from the very first start to the end. From the creative concept to the turnkey development. From product launching parties to road tours and corporate conventions, we painstakingly and cost-effectively manage the live experience par excellence.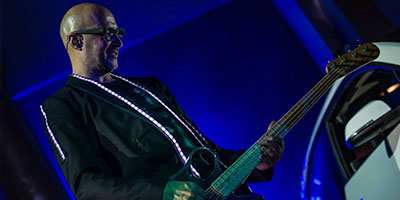 SPONSORSHIP
We manage sponsorships and brand partnerships for several artists and popular festivals. We manage DJs and artists for all kinds of activities (product placements, live & private exhibitions, tour sponsorships).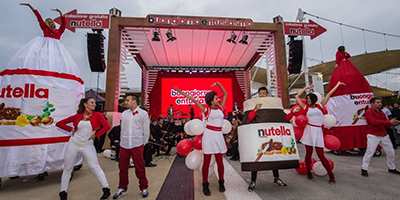 360 COMMUNICATION
From the project brief to the execution, from the analysis to the solution, we work with our partners to design and develop first-rate and memorable integrated communication. From digital to live, down to on-pack promotions, testimonial selection and contracting, ours is the ideal agency for those who desire a direct and holistic approach with an all-round vision.
BRANDED CONTENT
Our passion is the founding element of impressive and artistically valuable contents, capable of thrilling the target audience. Together with our Partners we develop outstanding and engaging audio-visual products, both in terms of quality and uniqueness. With premium photographers, video-makers, illustrators and professional visual artists, our goal is to convert a commercial product into an out-and-out artistic creation.
Estathé Market Sound
Skrillex Live
WHAT WE DO
Where entertainment meets brand. Where business meets creativity with a fresh approach. It's there that we head every day. Events, festival, unconventional projects: what we do is turning dreams into reality and making reality dreamful.